Karachi Kings is one of the Pakistan Super League Teams representing the city Karachi. Karachi Kings is owned by Salman Iqbal of ARY Media group, a well known media company which operates different channels in Pakistan. Captain of Karachi Kings is Shoaib Malik, former captain of Pakistan cricket team. Coach of the team is former South African player Mickey Arthur. Pakistani all-rounder Shoaib Malik is the Icon player of Islamabad United and he will also act as a brand ambassador.
Pakistan Cricket Board had announced that first inaugural season of Pakistan Super League will start from 4th February 2016. Check Pakistan Super League schedule here.
The PCB announced the owners of five city-based franchises, on 3rd December 2015. The Karachi franchise was sold to Mr Salman Iqbal of ARY Media group for US$26 Million, making it the most expensive team in the tournament.
Name of the team is Karachi Kings. Karachi is the Provencal capital of Sindh, Pakistan and according to team management Karachi is a King city.
Karachi Kings logo
Team logo was revealed in a ceremony on 21 December 2015.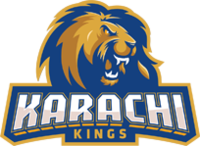 Karachi Kings Uniform :
Uniform of the players from Karachi Kings will be of Blue and Golden color. Here is Karachi Kings uniform :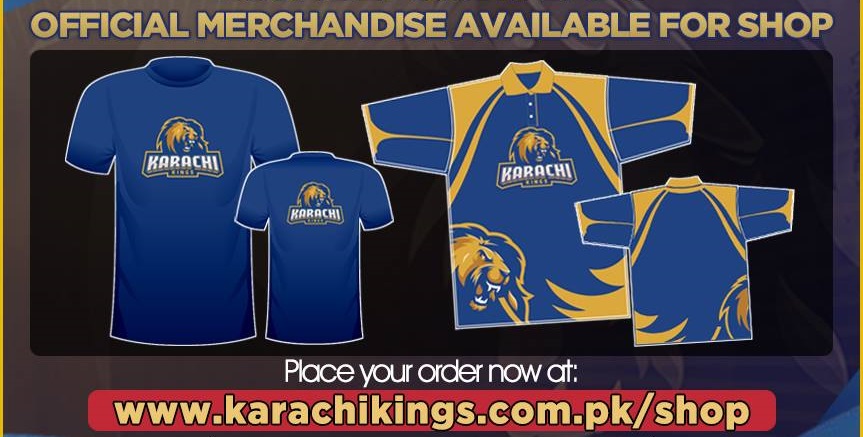 Check the list of Karachi Kings Player here.
Other Pakistan Super League Teams :