Lahore Qalandars is one of the Pakistan Super League Teams representing the city Lahore. Lahore Qalandars is own by Fawad Rana of Qatar Lubricant Company Limited. Captain of this team is Azhar Ali, who is also captain of Pakistan's ODI team. Coach of the team is former South African player Paddy Upton. Former Pakistan batsman Ijaz Ahmed is the Batting Coach of the Lahore team. Shahid Aslam is the Assistant Coach of team. West Indies all-rounder Chris Gayle is the Icon player of Lahore Qalandars and he will also act as a brand ambassador.
Pakistan Cricket Board had announced that first inaugural season of Pakistan Super League will start from 4th February 2016. Check Pakistan Super League schedule here.
The PCB announced the owners of five city-based franchises, on 3rd December 2015. The Lahore franchise was sold to Mr. Fawad Rana of Qatar Lubricant Company Limited for US$24 Million, making it the second most expensive team of PSL.
Name of the team is Lahore Qalandars. Lahore is the Provencal capital of Punjab, Pakistan and the term Qalandar is commonly used in Pakistan and India for Sufi mystics or saints whose shrine attracts millions of devotes regardless of their religious affiliations.
Lahore Qalandars logo
Team logo is very unique. It represent the Sufi culture of the region. Logo features a Saint performing the famous Dervaish swirls with three stumps on the right side of the logo.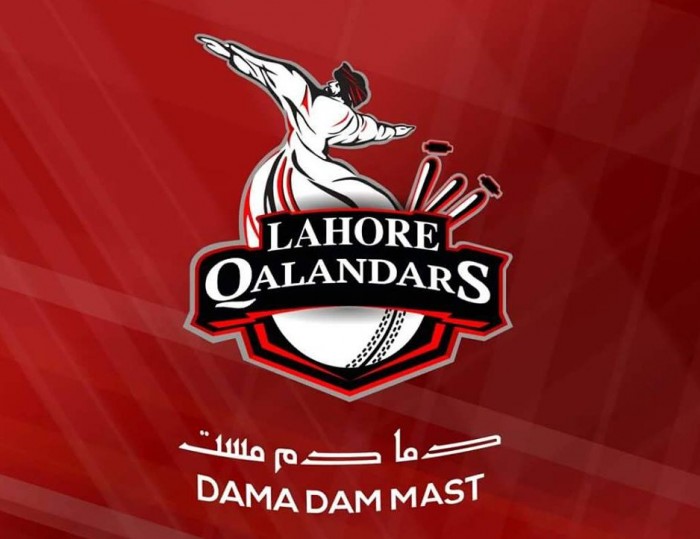 Lahore Qalandars Uniform :
Uniform of the Qalandars players will be of Black and Red color. Here is the uniform: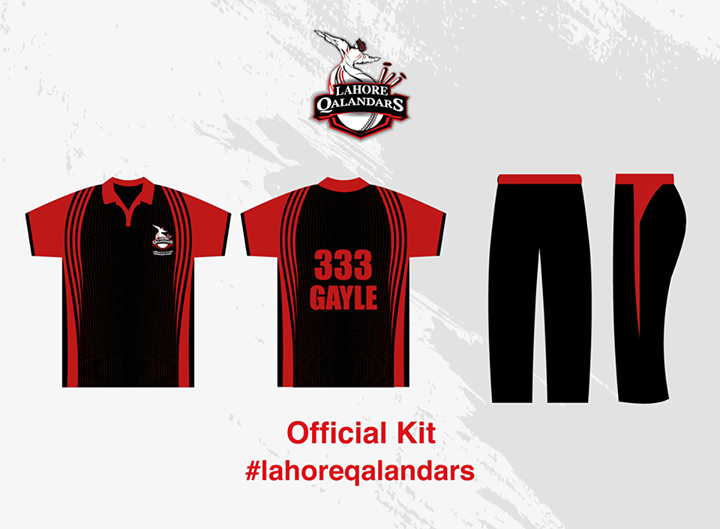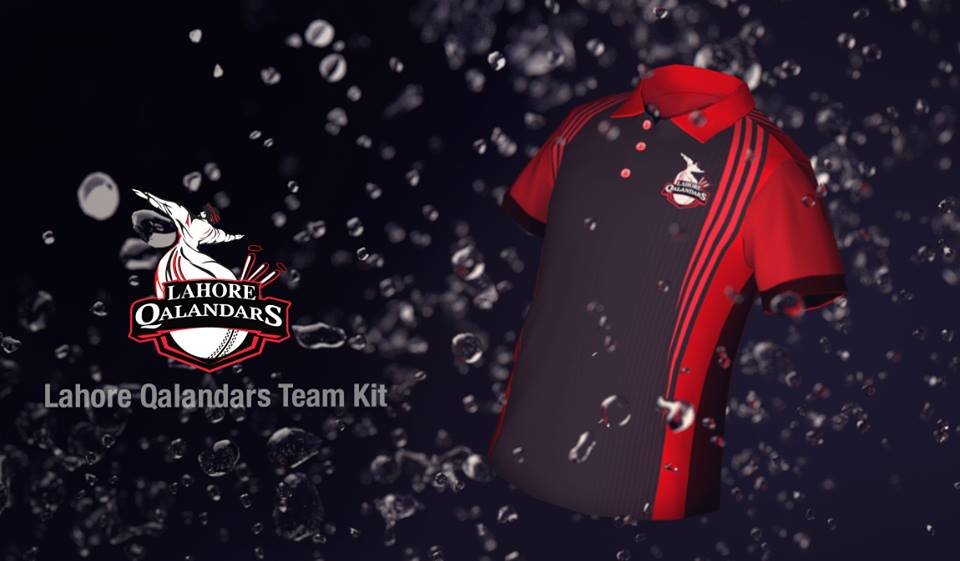 Check here the Lahore Qalandars Player list .
Other Pakistan Super League Teams :